denise
Poltergate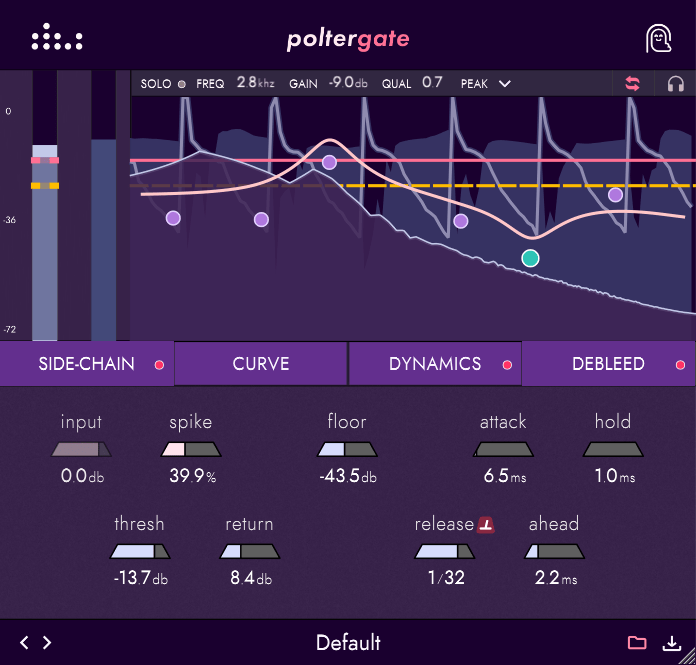 denise Poltergate is one of the most flexible gate plugins around. Of course you can do standard gating, but you can also use it for creative effects.
The EQ graph, which is present on many denise plugins, lets you dial in your gate in ways other gates can't touch. If a normal gate keeps getting triggered by other elements, it's no problem for Poltergate.
Poltergate also adds a De-Bleed tab to take care of low end rumble or top end chatter.
Shape your sound with the Dynamics tab. Add more punch to kick, or sustain to a snare, for example, all from within one plugin.
Use the Sidechain to have a different source trigger the gate, which is great for creative effects, and you can even reverse the gate for interesting pumping effects.
We'll go through all of this in the video below.
VIDEO
denise Poltergate is VST, AU, and AAX.
Check it out on the denise.io website
Or get it at Plugin Boutique
Affiliate Disclosure: This site is an Amazon affiliate that earns money when people use our links. You get a great deal and we can keep providing content for free.
About Post Author