Rode PSA1 Microphone Studio Arm Revealed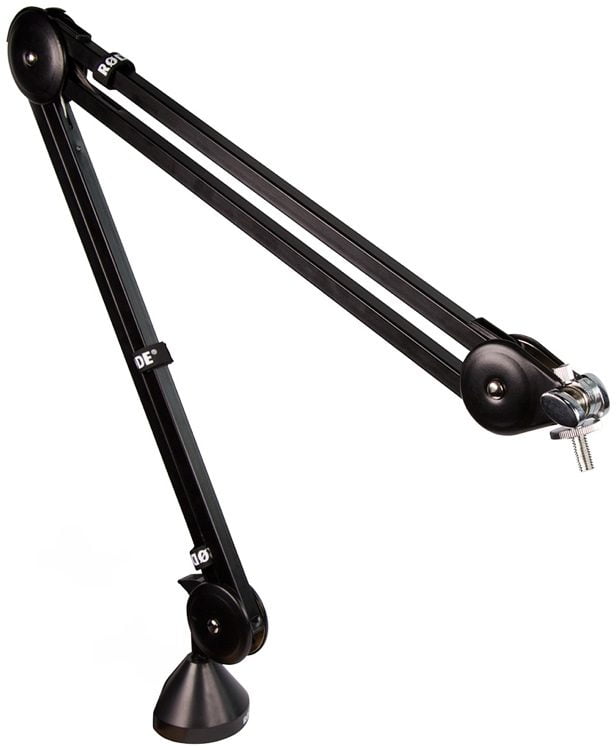 The Rode PSA1 Microphone Studio Boom Arm is a professional scissor arm that holds a lot of weight, up to 4.4 lbs. It even holds the heavy Rode Procaster.
There are no exposed springs, you can secure your cables, and it includes two mounting options. Operation is smooth and sturdy, and it has a long reach.
This is a professional studio arm that's great for podcasting, YouTube videos, radio, and plenty more. It is a bit on the expensive side however, coming in at about $100.
The RODE PSA1 Studio Arm microphone mount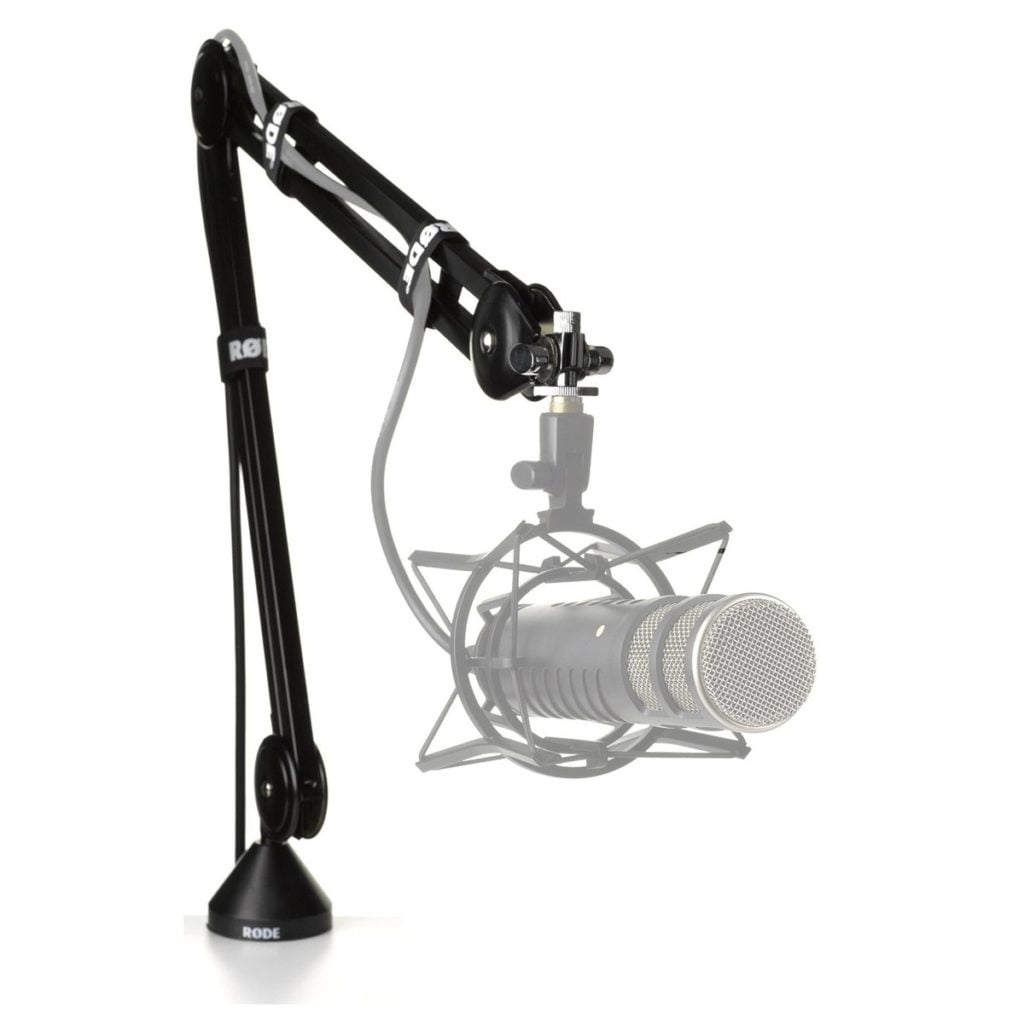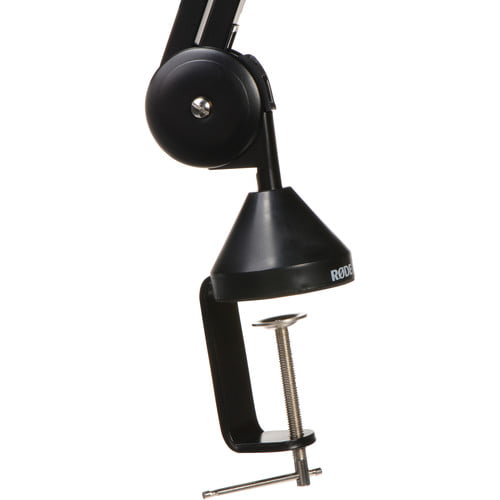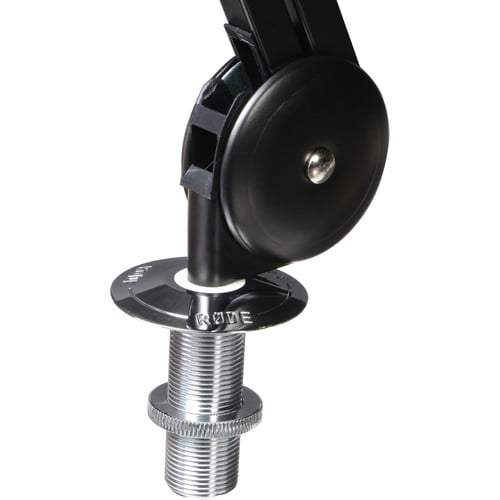 This mic stand is quality, but it is on the expensive side. If you are just starting out you may want to try a cheaper stand first, then consider this stand when you need something that is more sturdy and handles heavy microphones.
About Post Author