VALIANT SAMPLES
QUARTARONE GUITAR REVERIES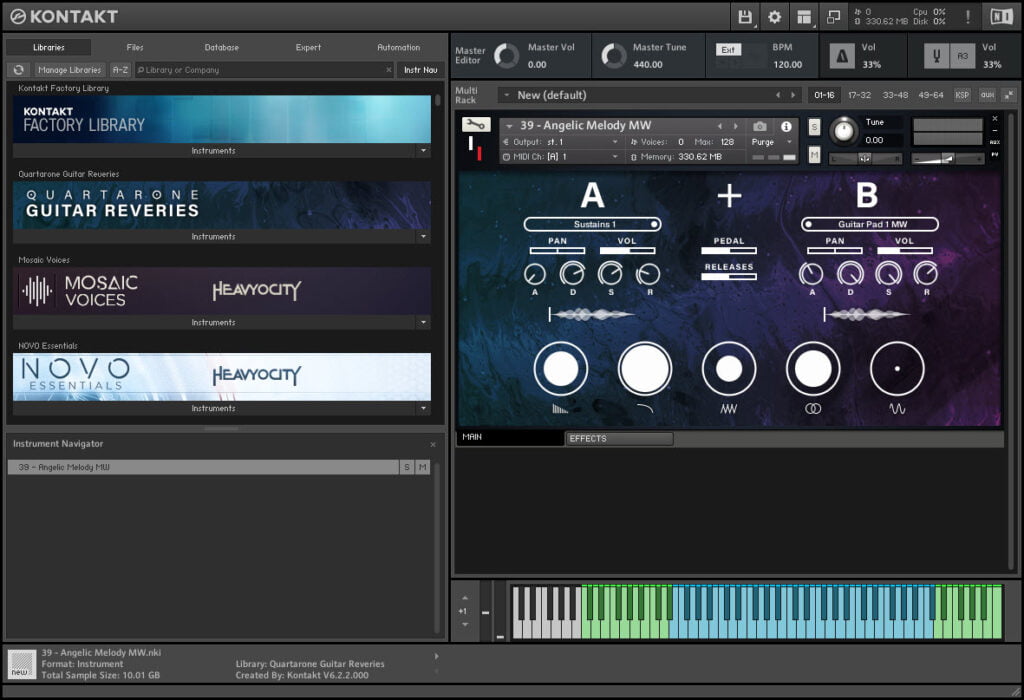 Quartarone Guitar Reveries from Valiant Samples is a cinematic guitar instrument for Native Instruments KONTAKT.
It will run the the full/paid version of Kontakt or even the free Kontakt Player.
This libraries isn't going for a "standard guitar" sound. Quartarone Guitar Reveries features sounds that would be described as atmospheric, ambient, abstract, and cinematic.
The library is broken down into 3 folders: GUITARS, PADS, KEYS
and an empty patch.
The folders contain what are essentially presets that sound similar to the folder name.
The empty patch is what you would load if you want to quickly create your own patch from scratch.
There are 150 presets included, so there is probably a sound already setup that will fit what you need.
But no matter what you load, the interface is exactly the same for all patches.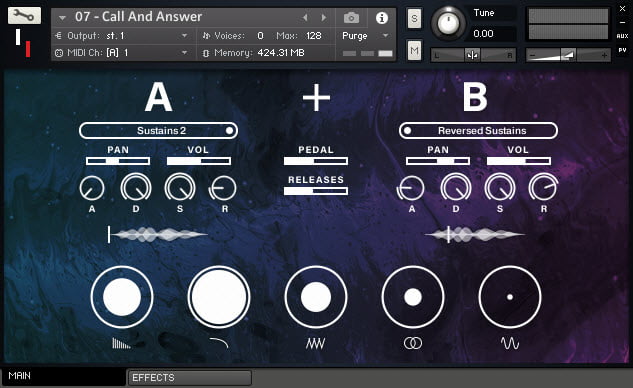 The interface is well laid out and easy to use.
Load up to two samples per patch.
Adjust volume, pan, ADSR, and sample start for each layer independently.
Add in pedal and release noise, and use the Circle Controls (macro controls) to quickly adjust the level of the most used effects: Reverb/Delay, Filter, Saturation, Stereo Width, and Tremolo.
The Circle Controls will adjust the level of the effects for both the A and B layers, but you can head to the EFFECTS page to dial in more detail on a per sample basis.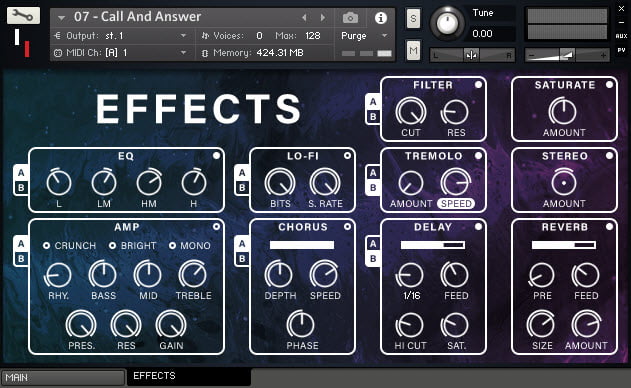 The sounds this library is capable of are diverse and stunning.
You can easily dial in an atmospheric guitar sound, low and droning pads, or even a distorted synth sound.
This library works for pretty much any musical style. Whether you are creating cinematic scores for movies, or ambient pop, or even metal, there are sounds in here that will work for everything.
Check out the video for several demos of possible sounds, and then head over to the product page for even more examples.
VIDEO
Affiliate Disclosure: This site is an Amazon affiliate that earns money when people use our links. You get a great deal and we can keep providing content for free.
About Post Author