Plugin Alliance AMPEG SVT-VR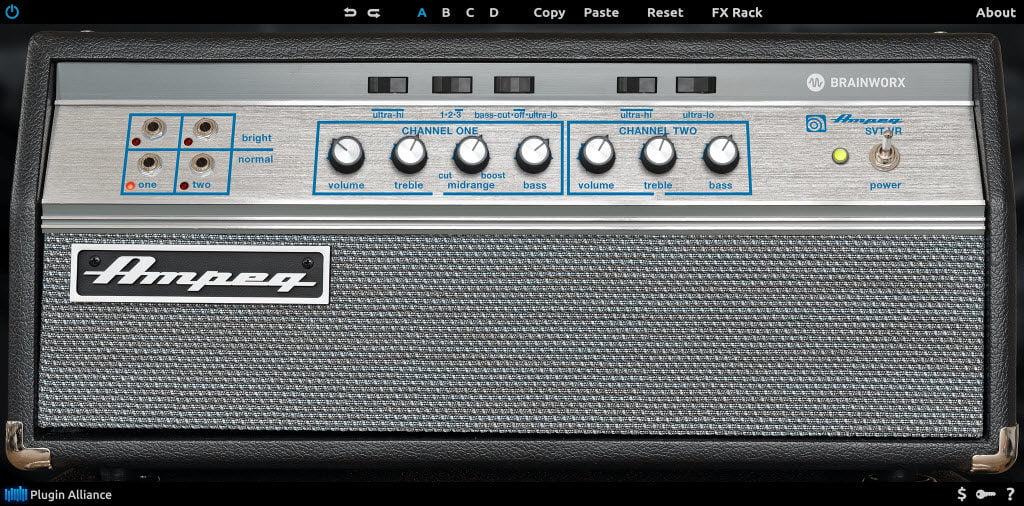 The Plugin Alliance Ampeg SVT-VR plugin is a faithful recreation of the real amp. That means you can dial in those classic (or modern) tones without having to lug around a heavy amp head and giant 8X10 cab!
This amp has all the features of the real amp including the Ultra High and Ultra Low switches, and a selectable mid frequency.
Midrange
1=220 Hz
2=800 Hz
3=3 kHz
Watch the video below to learn everything about this awesome bass amp plugin and hear how it sounds.
In the FX RACK you'll find a built-in Noise Gate, Tight & Smooth filters, Speaker Horn emulation, and of course the patented Recording Chains
VIDEO
About Post Author