PLUGIN ALLIANCE
dearVR MONITOR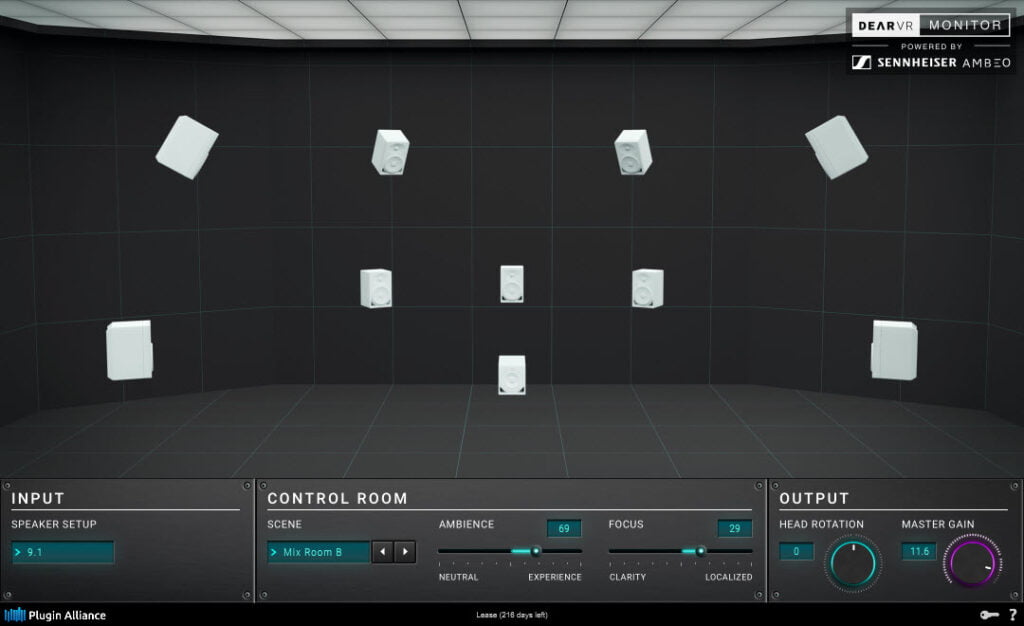 Mixing on headphones can be problematic since you don't get the interaction and cross-talk of speakers in a real room.
And that is the problem that Plugin Alliance has solved with dearVR MONITOR.
But, they went even further. Not only can you mix in the perfect studio room, you can also check your mix in several common spaces like a; car, kitchen, cinema, living room, and more.
No more having to create bounce after bounce and running to your car – just load up MONITOR, select the CAR scene, and have a listen.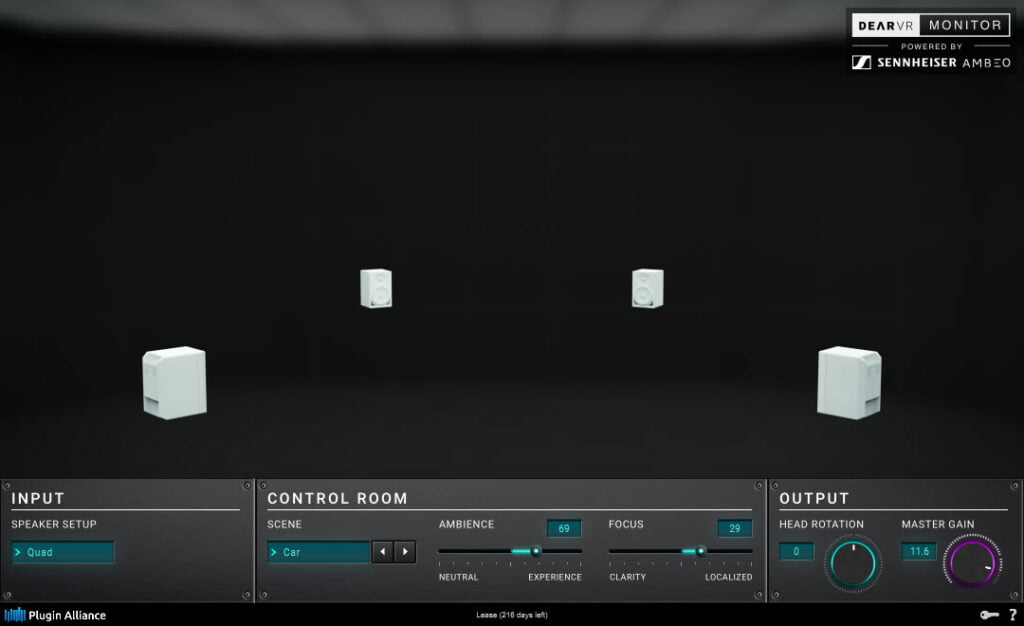 But this STILL wasn't enough for Plugin Alliance!
You also have the ability to mix in SURROUND – only using your headphones.
Even if you don't have the proper speaker setup for surround work, MONITOR will allow you to mix in 5.1, 6.1, 7.1, Dolby Atmos 7.1.2, 9.1.6, and way more, again, all over headphones.
And if SURROUND isn't your thing, no problem – of course MONITOR can do Stereo, and even Mono.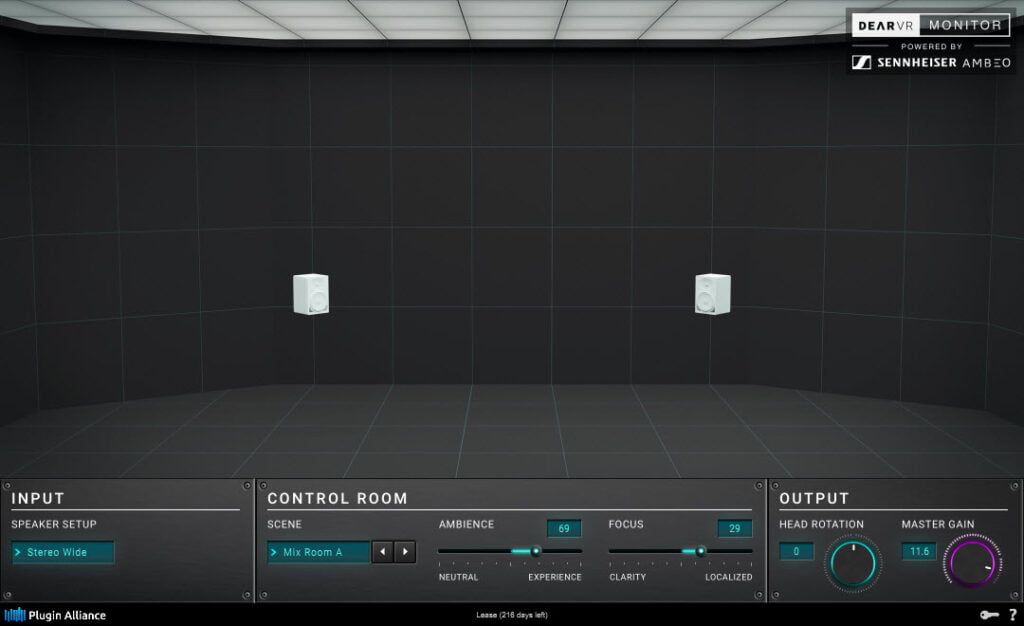 Operation is pretty straight-forward.
Put MONITOR on your Master output, choose your speaker setup, the room you want to mix in, and then dial in the character with the Ambience and Focus sliders.
Use the HEAD ROTATION knob to simulate turning your head in a room with speakers.
Adjust the overall output with the MASTER GAIN.
And that's it.
Just be sure to remove or bypass MONITOR from your Master before bouncing, otherwise the speaker emulation will be included with the bounce.
MONITOR allows you to work anywhere, at any time.
You will always have a consistent virtual room to mix in, even when you don't have studio monitors, or you have to watch your noise levels.
Checkout the video to hear it in action.
VIDEO
dearVR MONITOR is available here
or get it with the Plugin Alliance MEGA BUNDLE
Affiliate Disclosure: This site is an Amazon affiliate that earns money when people use our links. You get a great deal and we can keep providing content for free.
About Post Author