SYMPHONIC AI
CINEMATIC SCORES MADE EASY
SYMPHONIC AI from Sample Logic and Red Room Audio is a modern orchestral and cinematic scoring tool that combines traditional orchestral instruments and modern synthesis along with intelligent step sequencers (animators) to turn complexity into simplicity.
At the heart of SYMPHONIC AI is the four cores.
Each core can have its own Source (sound), FX, and Step Animators.
This is what makes it possible to design complex orchestral lines and play them with a few keys or even a single key.
Use the XY mixer to add modulation and movement to your scores. There are animation presets included, or you can record your own animation.
The built-in step sequencers (Step Animators) is where you bring your ideas to life.
You can quickly create different animations for each of the four cores, and play them all at the same time with a single key or chord.
The options within the STEP page are almost endless, so you should definitely spend some time in there to hear how each option affects your sequence.
Once you have perfected your Step Animators, you can play them within SYMPHONIC AI, but you can also Drag & Drop the MIDI that is created by the Step Animator into your DAW!
Some people may prefer to work this way even when using the sounds from SYMPHONIC AI, but this also allows you to program sequences in SYMPHONIC AI and use the MIDI with ANY other instrument.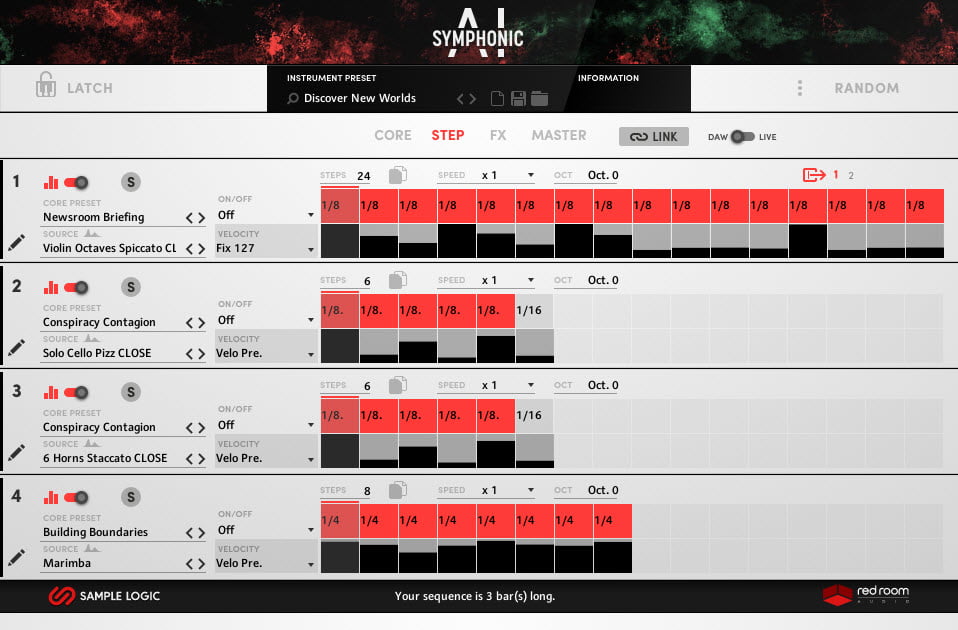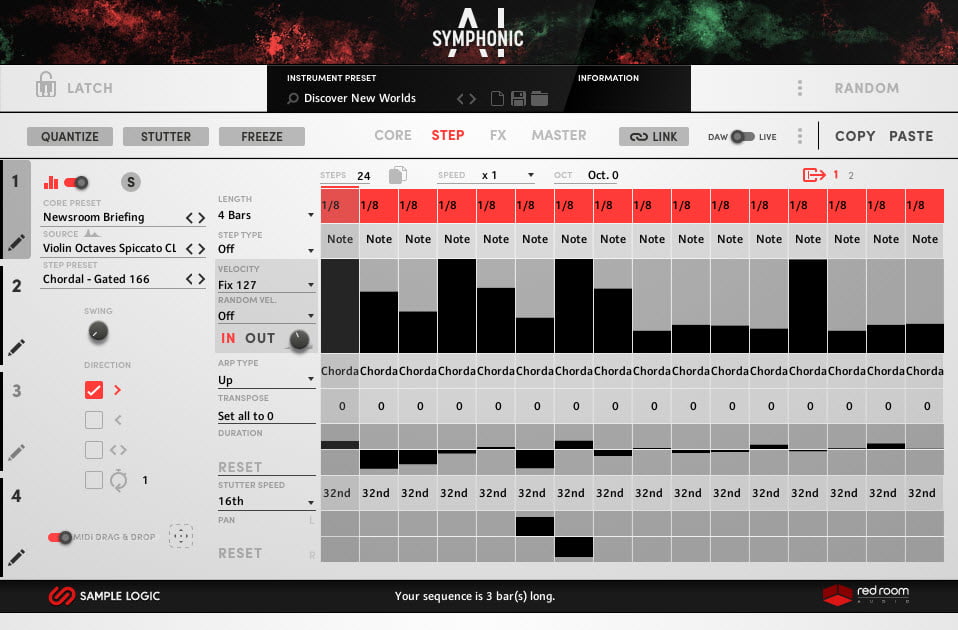 Looking for effects? Well, SYMPHONIC AI has you covered there too.
You can add 6 FX per Core, plus 6 FX on the Master.
Swap them out, turn them on/off, change parameters, etc… and dial in the perfect sound for each Core and the complete Instrument.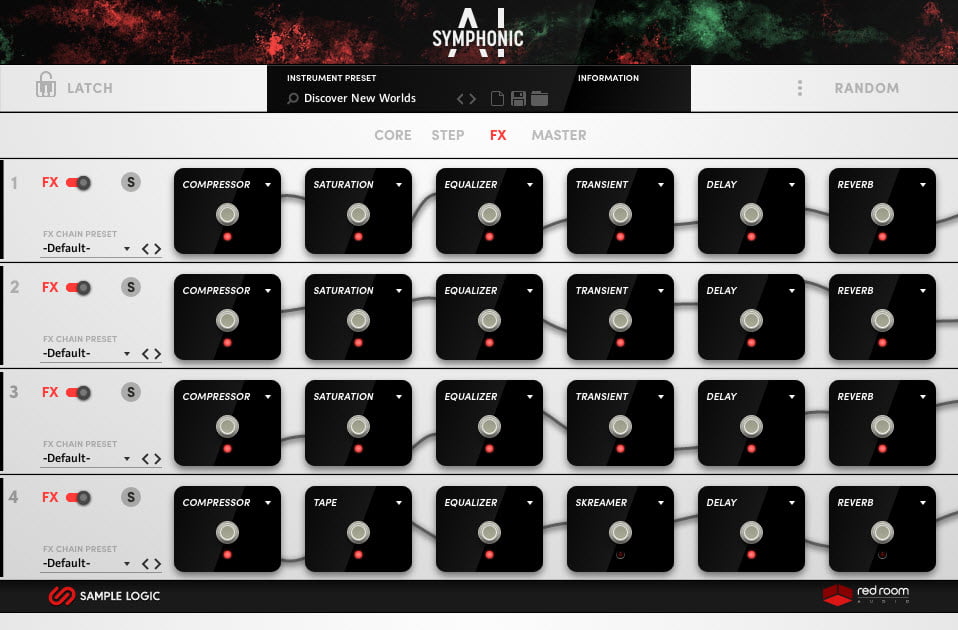 Previous
Next

LISTEN
WATCH
Checkout this video for a full walk-through of SYMPHONIC AI
TIMECODE
0:00 – WHAT is it
1:07 – HOW to use it
3:04 – Core Controls
7:00 – XY Pad Basics
7:42 – Keymap
8:40 – Multiple Outputs
11:05 – XY Pad Animation
12:36 – Latch & Random
13:27 – Preset Filters
14:42 – FX
15:43 – Step Animators
19:59 – MIDI Drag & Drop
21:12 – Checking out some presets
24:05 – HEAR it
SYMPHONIC AI runs in the FULL version of Native Instruments KONTAKT
Checkout more videos, and purchase SYMPHONIC AI here
Affiliate Disclosure: This site is an Amazon affiliate that earns money when people use our links. You get a great deal and we can keep providing content for free.
About Post Author