KONTAKT | How to use Snapshots (Presets)
The default view is the "Info View" which shows info and routing for your instrument.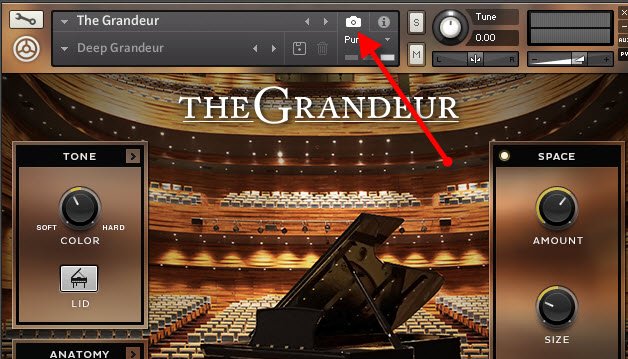 'Snapshots' are what Native Instruments calls presets for Kontakt instruments
To show the Snapshots, look right next to the display where the instrument's name is showing, and click the camera icon. Then you can use the drop down to choose a Snapshot or use the arrows to cycle through them. You can also save/delete your own Snapshots.
About Post Author