denise.io
SUB GENERATOR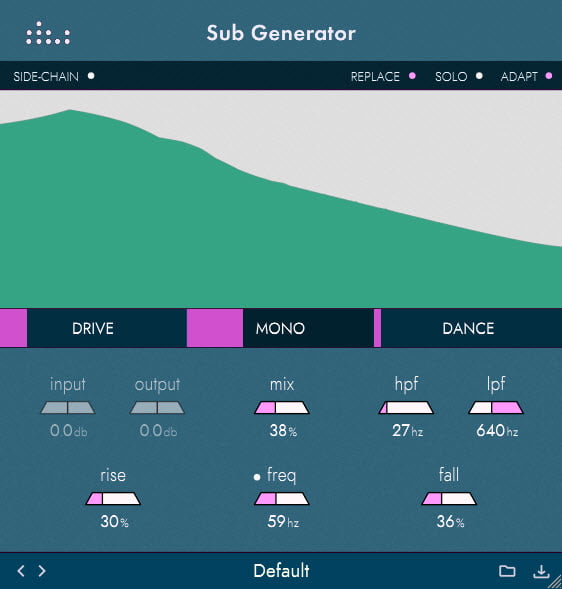 denise is back with another easy to use, great sounding plugin.
This is SUB GENERATOR!
Use it to add low-end to thin tracks, or use it to shake the walls with intense amounts of bass.
Dial in the exact frequency you want to generate, using either Hertz or Note names.
Constrain the low-end with the MONO slider, which keeps your tracks pumping hard, but keeps them from becoming a mushy mess.
Use DANCE to add movement with an LFO, and much more.
Sub Generator can be used on practically any source.
Create 808 style kicks.
Tune your toms.
Reinforce a bass track.
Add wall shaking impacts to cinematic hits.
Try it on guitar, piano, synths, vocals, drums, percussion, etc…
Checkout the video to see how it works and hear how it sounds.
VIDEO
denise has many more samples to hear over on the product page, and you can purchase it over there as well.
or get it at Plugin Boutique
Affiliate Disclosure: This site is an Amazon affiliate that earns money when people use our links. You get a great deal and we can keep providing content for free.
About Post Author