BIONIC PLUCKS & MALLETS
FREE FOR LIMITED TIME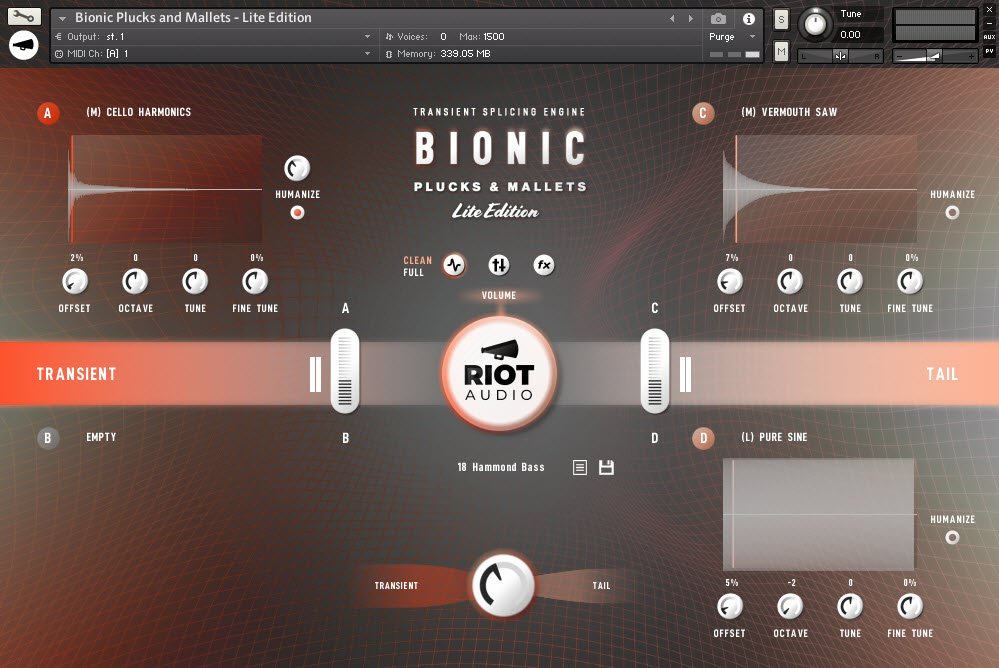 Until Feb. 4, 2021 you can get Riot Audio Bionic Plucks & Mallets LITE for free, a $30 value.
You will need the FULL version of KONTAKT 6.4.2 or higher for this library.
Mix transients and tails to create your own unique sounds.
VIDEO
ONLY FREE IF YOU GET IT BY FEBRUARY 4, 2021!
Get it for free at Audio Plugin Deals
About Post Author