NEMBRINI AUDIO CLON MINOTAUR
FREE GUITAR PEDAL PLUGIN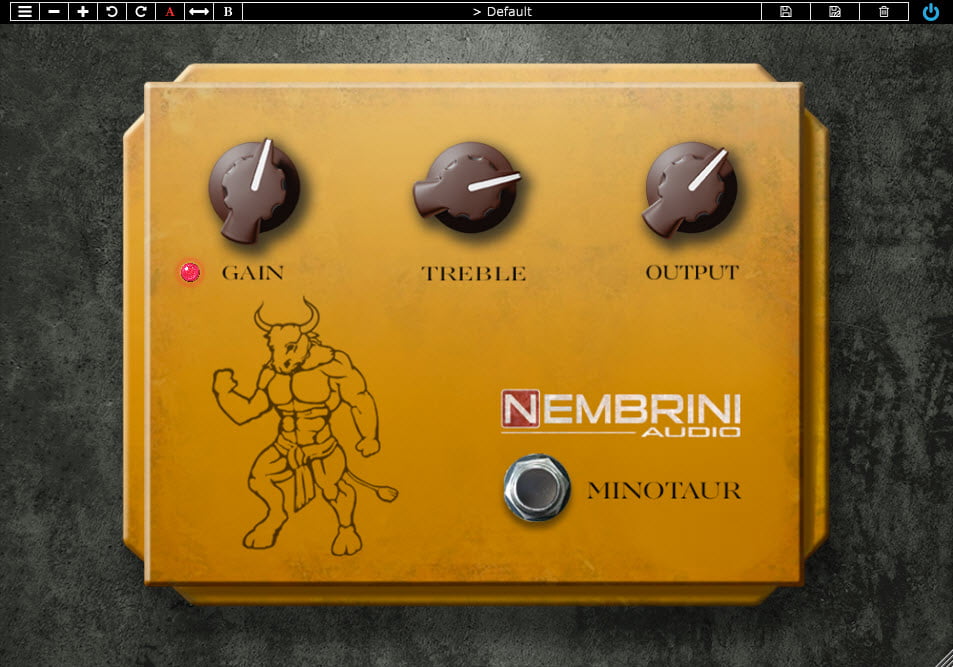 100% free, no catch!
Nembrini Audio CLON MINOTAUR is based on the magical KLON CENTAUR transparent overdrive pedal from the early 1990's.
*KLON CENTAUR is a registered trademark and not affiliated with this plugin, the name is only used for descriptive purposes.
Use this plugin to drive the input of your guitar into an amp plugin and enjoy the results.
Drive your clean channel harder to create a transparent distorted tone (great for solos), or drive your lead channel harder and pull out more articulation.
Hear it in the video
VIDEO
VST, AU, AAX, and AUv3 compatible.
Windows, Mac, and iOS/iPadOS compatible ?
Affiliate Disclosure: This site is an Amazon affiliate that earns money when people use our links. You get a great deal and we can keep providing content for free.
About Post Author