FREE – Nembrini Audio NA 808 Overdrive Pro Guitar Stomp Box Pedal Plugin
AWESOME IBANEZ TS808 PLUGIN
FREE - NA 808 ODP
Totally FREE from Nembrini Audio, get an amazing recreation of the "holy grail" Japanese Ibanez TS808 Tube Screamer guitar stomp pedal – in plugin form, for ZERO dollars 🔥
The Nembrini Audio NA 808 Overdrive Pro can be used for rock, metal, blues, jazz, bass, and even on vocals.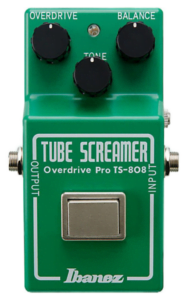 Everyone needs an Ibanez Tube Screamer in their plugin toolbox, and this one is modeled perfectly.
So go get it!
Check the video to hear it in action.
Affiliate Disclosure: This site is an Amazon affiliate that earns money when people use our links. You get a great deal and we can keep providing content for free.