denise Perfect Room Reverb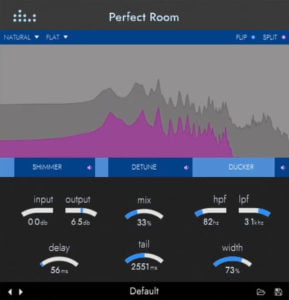 Perfect Room is an algorithmic based reverb using TXVerb technology. This reverb set out give you all the controls you need to create the perfect room reverb tone – without the metallic, harsh character some reverb plugins have.
But, PERFECT ROOM goes further with controls for creative spaces, modulation, and even ducking!
Yes, DUCKING is built-in, which is awesome. ?
This reverb works well on all sources I have tested it on: drums, strings, vocals, piano, and more.
Plus, this reverb works just as well for sound design and abstract spaces.
Perfect Room is AAX, VST, and AU so it works in pretty much any DAW.
Watch the video to see and hear this awesome reverb in action.
About Post Author