TOTAL SATURATION CONTROL
GOD MODE by denise.io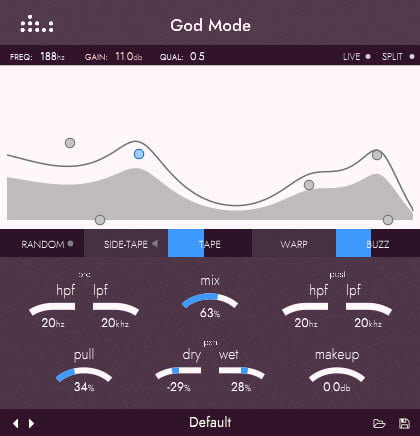 God Mode is a saturation/drive plugin, parametric control, Pultec style push-pull technology, linear phase filters, three saturation types, and way more.
Saturation plugins are great for adding color, clarity, width, punch, harmonics, distortion, grime, grit, and/or character to a track or full mix.
God Mode allows you to draw in the exact shape (parametric eq style) over several bands to achieve the exact effect you want. Plus, just like a Pultec EQ, you can overdrive the boost, and then pull it back for that one-of-a-kind response.
VIDEO
God Mode is VST, AU, and AAX.
You can pick it up here.
Affiliate Disclosure: This site is an Amazon affiliate that earns money when people use our links. You get a great deal and we can keep providing content for free.
About Post Author