DEAR REALITY
dearVR MICRO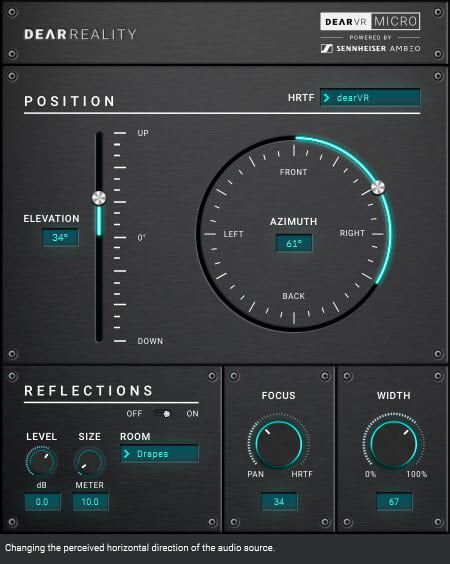 Step into the world of spatial audio for free with Dear Reality dearVR MICRO.
dearVR MICRO is a completely free 3D panner plugin.
Position audio left, right, front, back, and even change the perceived height of the audio source.
This plugin is great to perform automation with!
You can have objects moving on screen and pan the audio to match, for example.
Or just use it to position a guitar, bass, snare, or kick drum, etc…
The plugin is easy to use, and we'll go over everything in the video below.
VIDEO
Pickup dearVR MICRO here for FREE ?
And while you're at it get dearVR AMBI MICRO for free too.
Affiliate Disclosure: This site is an Amazon affiliate that earns money when people use our links. You get a great deal and we can keep providing content for free.
About Post Author