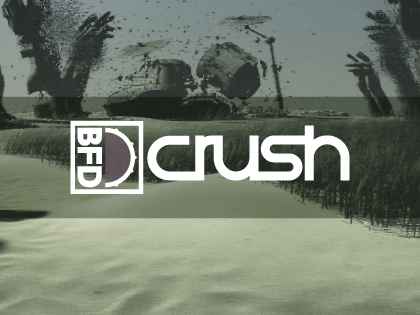 This kit screams METAL! It's awesome for djent, death metal, technical metal, nu metal, new american metal, anything metal!
The kit is lightly processed to perfection. Add any other effects you want and you can be up and running in a few minutes.
In this video I'll go through every drum included in BFD Crush. You will hear every kit piece in isolation and in context of a preset. BFD Crush features a brutal, unique, Crush drum kit, loads of snares and toms, and….AND…. MEINL CYMBALS!!! 😜 Even stacked cymbals!
Check the FXpansion site for more sound samples, including full songs with guitar and bass.
📽TIMECODE FOR VIDEO
0:10 – What is BFD Crush
4:04 – Kicks
7:13 – Snares
10:58 – Hi-Hat
11:35 – Toms
15:01 – Cymbals
23:35 – Presets
About Post Author