How to add plugins from Native Instruments in FL Studio.
Whether you have Komplete 12+ or single Native Instruments plugins, this video will show you how to add the DEFAULT VST paths that are set in Native Access to FL Studio so you can use all your NI plugins in FL Studio. Plugins like: Kontakt, Massive, Reaktor, Guitar Rig, and all the others.
You of course have the option to move/install your NI plugins to a path already included in FL Studio.
This process is also applicable to any other plugin paths you want to add in FL Studio.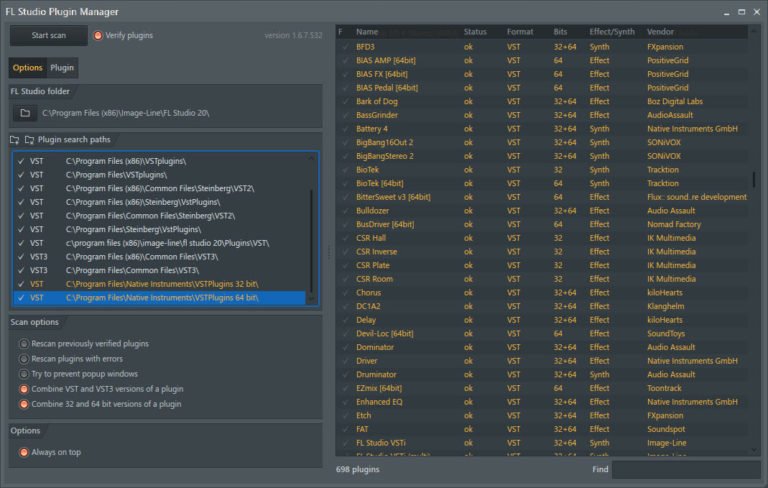 OPTIONS – Manage Plugins, add your path(s), and Scan. It is recommended that you use the 'Verify Plugins' option.
About Post Author