Plugin Alliance Installation Manager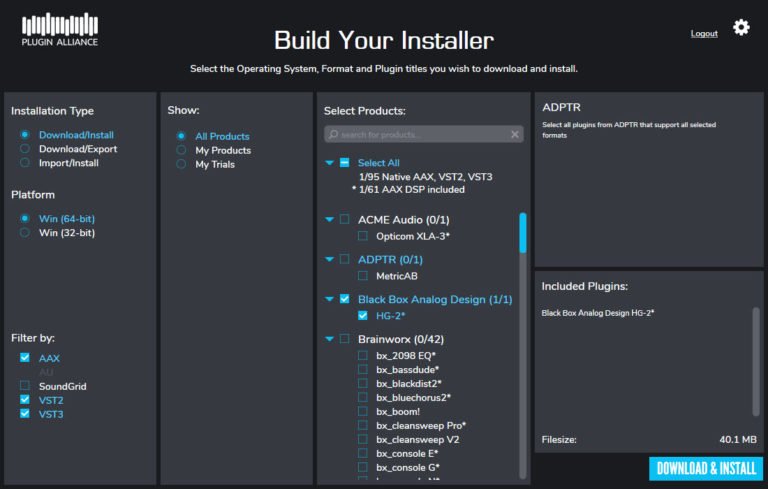 Easily install all your Plugin Alliance plugins
The Plugin Alliance Installation Manager allows you to quickly download & install all your plugins from Plugin Alliance from a single interface and with ONE CLICK. You can even build an installer and transfer it to another computer, which saves time when you need to install to multiple computers.
This is one of the best installation managers out there, in-line with Native Access from Native Instruments (minus the license activation) You can filter by plugin type (AAX, VST, AU), plugins you own, or all plugins. It's much, much faster than downloading each installer from your Plugin Alliance account and installing one at a time.
So if you use Plugin Alliance plugins (Brainworx, SPL, Unfiltered Audio, Elysia, etc…) go check out the Plugin Alliance Installation Manager.
Watch this video to see all of the features of the installation manager

Go check it out here – Plugin Alliance Installation Manager
About Post Author