iZOTOPE RX 8
THE INDUSTRY STANDARD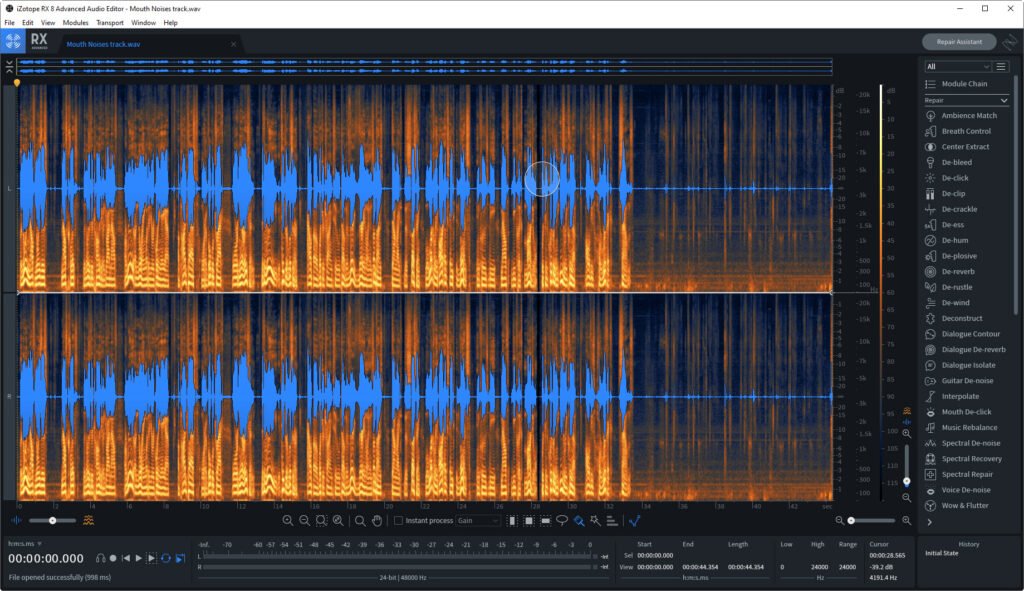 iZotope RX 8 Advanced is the industry standard when it comes to repairing, restoring, enhancing, and fixing audio.
iZotope RX 8 is a MUST HAVE PLUGIN/APP for anyone serious about audio production.
It comes in three different versions: RX Elements, RX Standard, and RX Advanced. The Advanced version will of course have the most features.
Here's what's included with each version.
Podcasters, voice-over artists, and producers all NEED some version of RX.
If all you can afford for now is the Elements version, get it! RX will greatly improve your audio.
In the video below we are using the ADVANCED version, but many of the things shown are available in Elements and Standard.
If you want your podcast audio to sound professional, you need RX.
If you are restoring old recordings, you need RX.
If you are tired of having to manually fix everyday audio problems (plosives, breaths, clicks, clipping, ect…) you need RX.
There are several ways to use RX 8.
You can use the app in standalone and simply drag in your audio files and start fixing problems.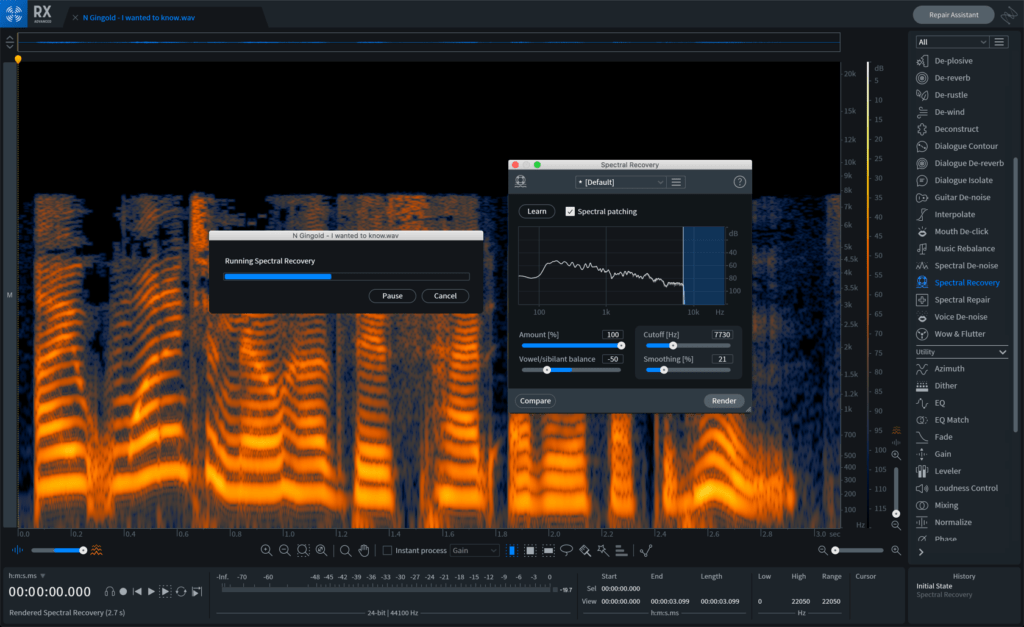 Or, with an approved DAW or NLE, you can use RX Connect to send audio from your DAW/NLE into the RX8 Editor, and then back to your DAW/NLE.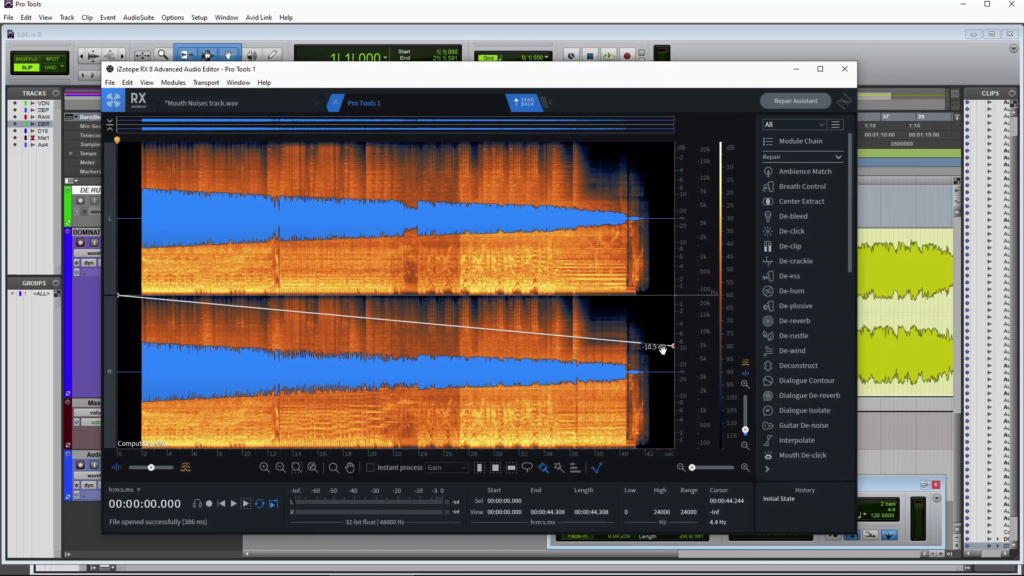 Or, you can use many of the modules as individual plugins in your DAW or NLE.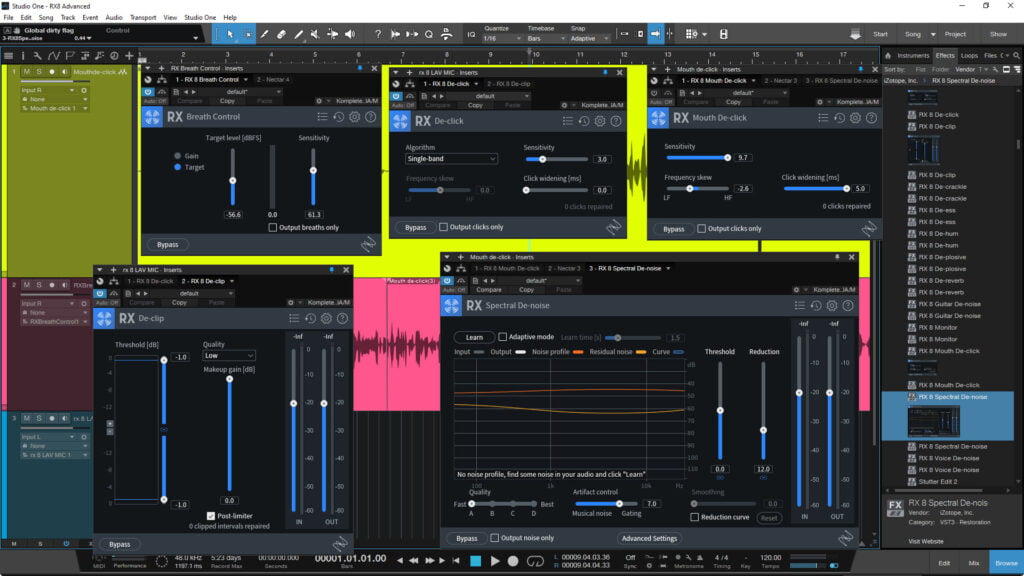 iZotope RX 8 simply makes your life easier. Quickly remove background noise from your podcast, fix mouth clicks and lip smacking, control the level of breaths, set the perfect level, remove squeak from a guitar track, and so much more.
Plus, if you don't know where to start, RX 8 includes the Repair Assistant that will automatically analyze your audio and fix it for you! It doesn't get much easier than that.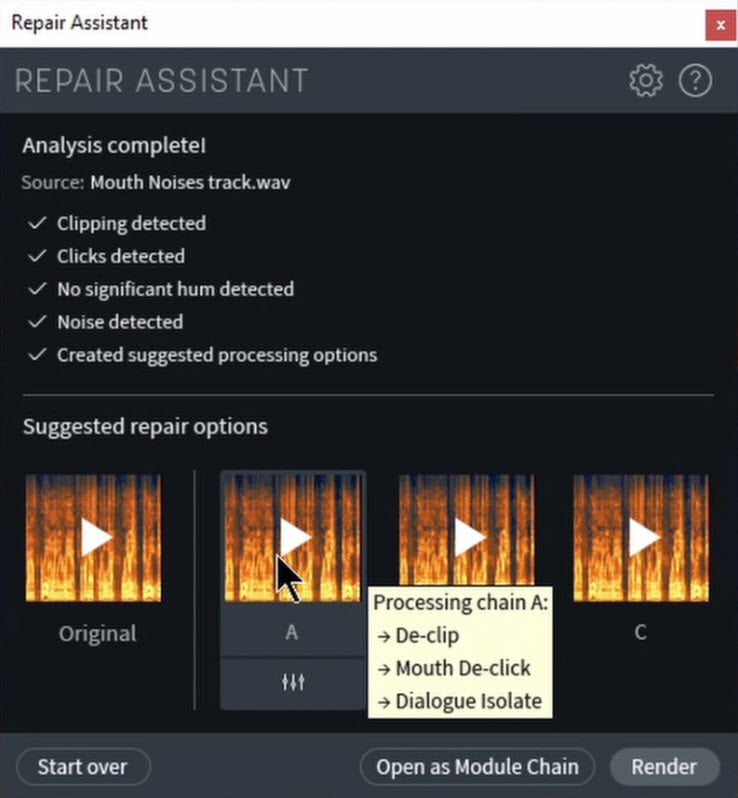 RX 8 is the complete audio repair toolkit.
Check out the video below to see and hear it in action.
VIDEO
Head over to iZotope.com to check out RX 8
Or get it at Plugin Boutique
Affiliate Disclosure: This site is an Amazon affiliate that earns money when people use our links. You get a great deal and we can keep providing content for free.
About Post Author