FREE PLUGIN
bx_masterdesk Classic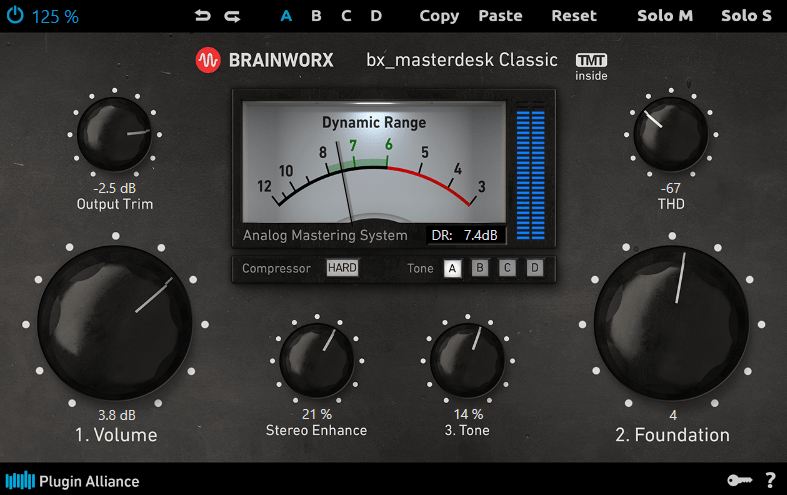 Brainworx bx_masterdesk Classic is a slightly feature reduced version of the full bx_masterdesk, but most of the controls are still there.
This plugin is meant to make your mix sound like it has been run through a high-end analog mastering chain. Setup a high quality master in a minute or two.
Place this plugin on your MASTER OUTPUT, and everything will instantly sound better. Tweak a few knobs, and you're done.
Don't miss this free plugin! Get it by Nov. 24, 2021 to get it for free. You will own it FOREVER, but you have to get it by that date.
VIDEO
Plugin Alliance Brainworx bx_masterdesk Classic is VST, AU, and AAX compatible.
Use code: BX-FOR-FREE (expires November 24)
Affiliate Disclosure: This site is an Amazon affiliate that earns money when people use our links. You get a great deal and we can keep providing content for free.
About Post Author