BLUE CAT AUDIO
AXIOM
Axiom from Blue Cat Audio is a limitless guitar, bass, and fx workstation.
It would probably take LESS time to tell you what Axiom CAN'T do!
It can't cook eggs, at least not very well… they're kinda of runny.
Axiom includes over 40 built-in effects. Everything from distortions, reverbs, delays, chorus, whammy, harmonizer, and way more.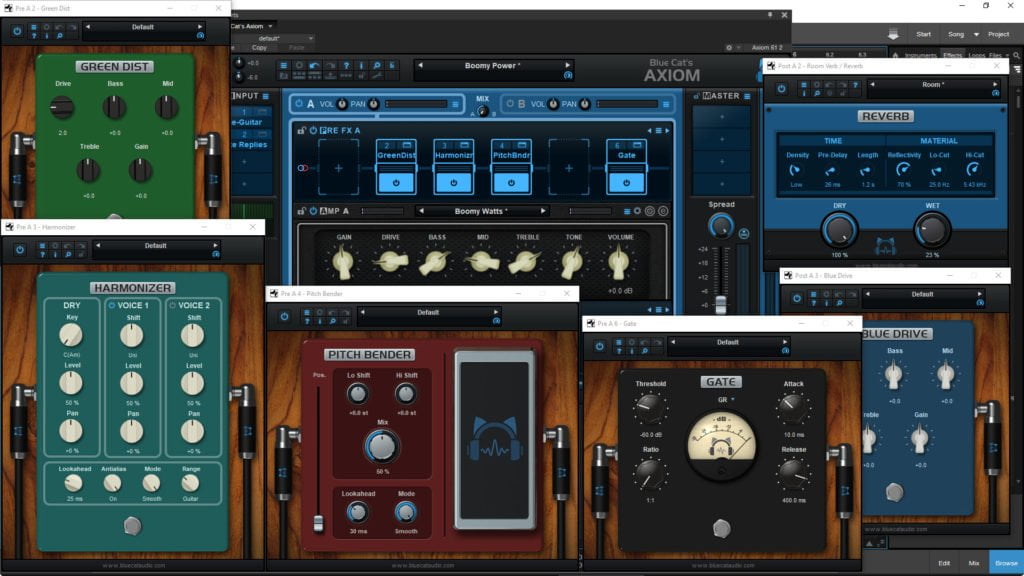 You can also load VST plugins directly within Axiom – even in Pro Tools.
Since Axiom is built on Blue Cat's Destructor, you can even build your own amp models.
Modify the pre-amp, create your own distortion shapes, craft your cabinet, and even load and modify Impulse Responses.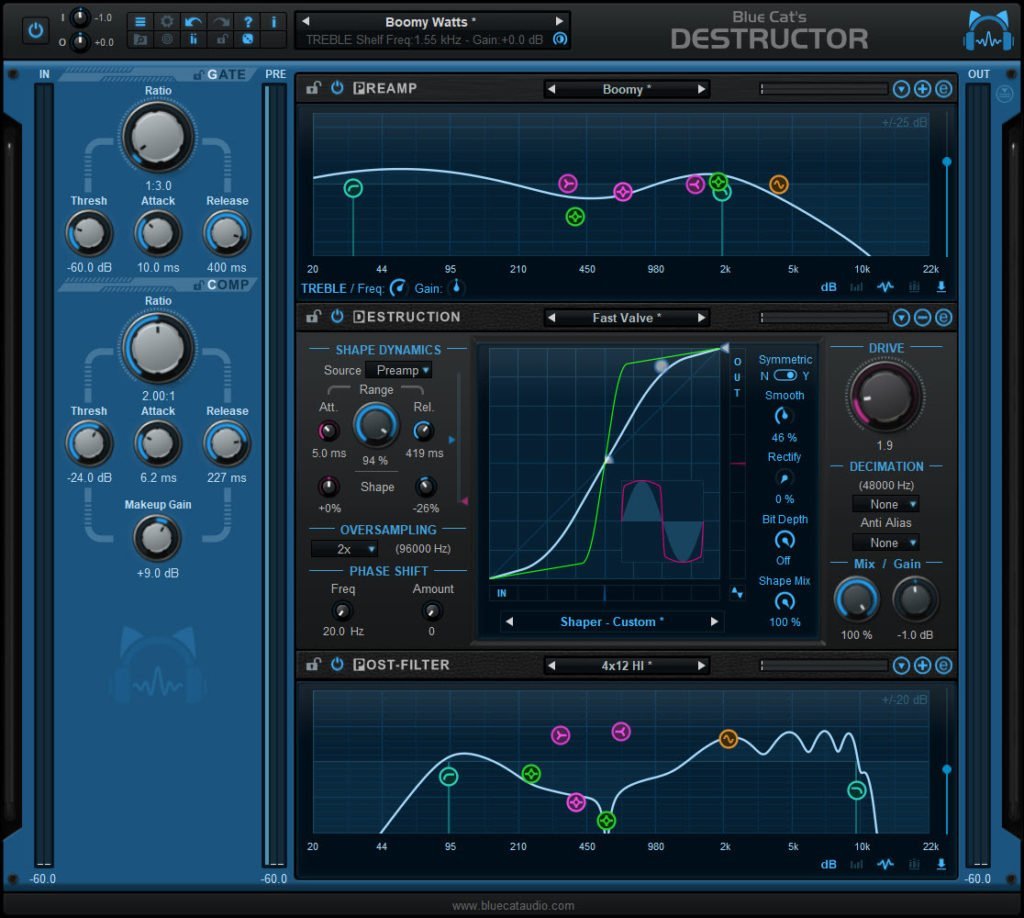 And if you think that's enough, there's actually WAY more.
You can setup a dual rig with separate amps and fx and mix between them.
You can control pretty much everything with MIDI.
Blue Cat's Late Replies is included to use within Axiom, and Re-Guitar is included to use within Axiom!
Late Replies is a delay and reverb workstation, and Re-Guitar allows you to change the tone of your guitar by choosing different pickup types.
You could also use Re-Guitar to change the sound of your Electric guitar to a very convincing acoustic guitar.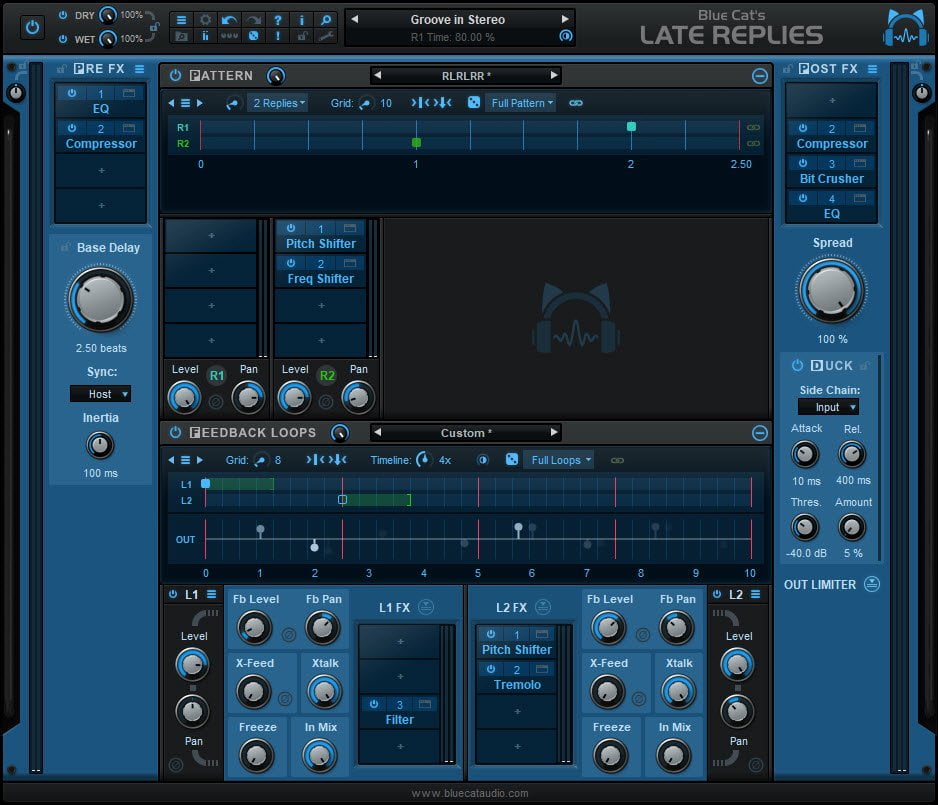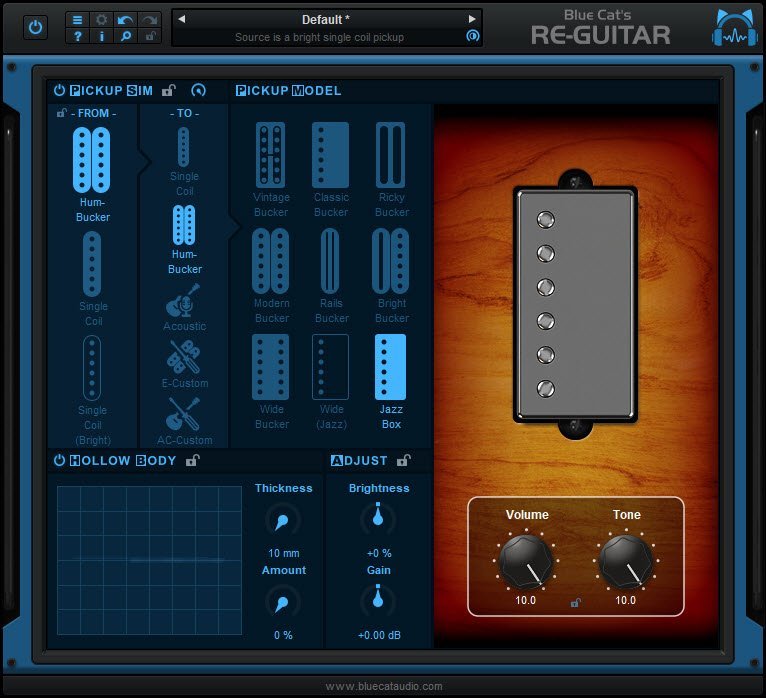 Because Axiom is such an expansive plugin, we have created a full video guide to all of the features.
Everything is split into sections, consult the TIMECODE below to jump around between the parts you want to see.
TIMECODE
INPUT – 2:10
A/B CHANNELS – 9:48
PRE-FX – 12:58
AMP – 18:34
POST-FX – 33:20
MASTER – 37:59
TOP TOOLBAR – 40:44
TOOLS RACK – 45:57
MIDI CONTROL – 48:52
Axiom is a plugin (AXX, VST, AU) and a standalone application.
There is a free demo available as well if you want to test it out before buying.
Get Axiom here:
Affiliate Disclosure: This site is an Amazon affiliate that earns money when people use our links. You get a great deal and we can keep providing content for free.
About Post Author