MAONO AU100 Lavalier Microphone REVEALED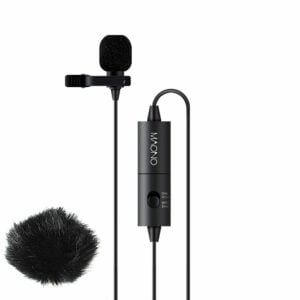 The Maono AU100 lavalier microphone – overview and full demo with raw and processed audio.
The Maono AU100 is an omnidirectional condenser clip-on lav mic. It does require batteries, and a couple are usually included.
For the price, it actually performs rather well. I would suggest you grab a de-noise plugin like iZotope RX7 Voice De-Noise, or Waves NS-1 because this mic will pickup noise in the room.
With proper processing (EQ, Gate, Compression, etc…) you can get a pretty good sounding voice track. For the processed samples in the video I am using iZotope Nectar 3.
Bottom line – for the price, it's a good lav mic. It's not the best in the world, but it performs well enough to get a good track with proper processing.
About Post Author