MACKIE BIG KNOB PASSIVE
MONITOR CONTROLLER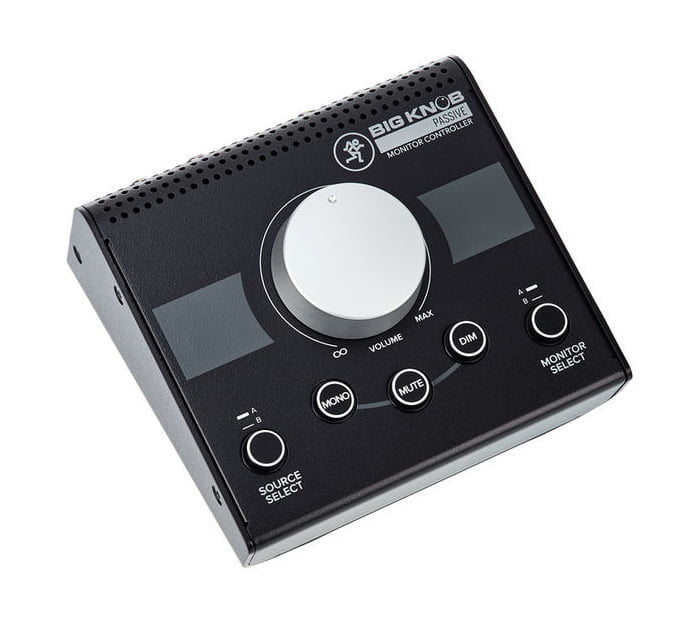 Now this is a cool device ?
The Mackie Big Knob Passive Monitor Controller allows you to quickly switch between two Sources and two sets of Monitors with just the push of a button.
And, even if you only use one audio interface, but have two sets of monitors, this unit is a must have.
Plus it has Mono, Mute, and Dim functions.
Since it's passive, it requires no power what-so-ever.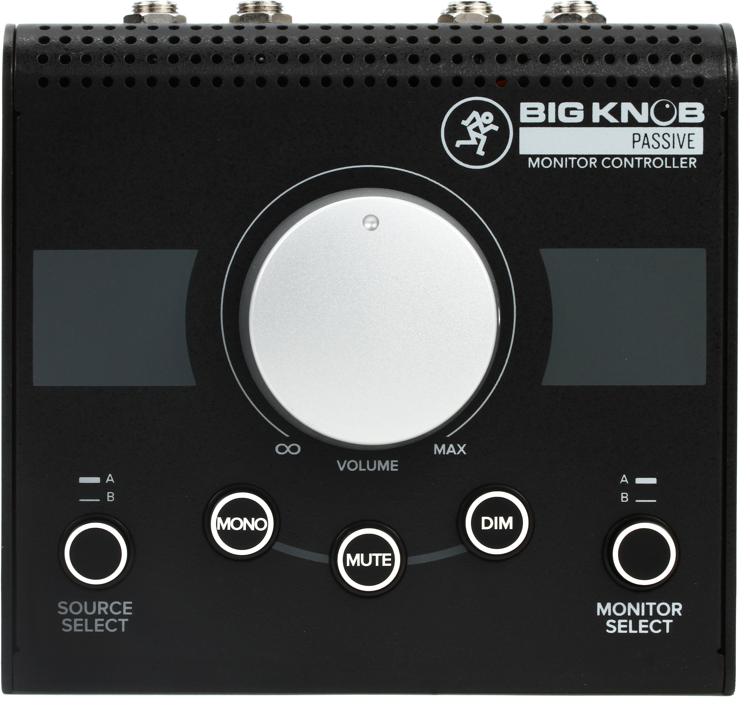 This unit is built like a tank!
It has an all metal chassis, weighs in at 2.3 lbs., and feels like quality.
The Mackie Big Knob Passive is stupid easy to use!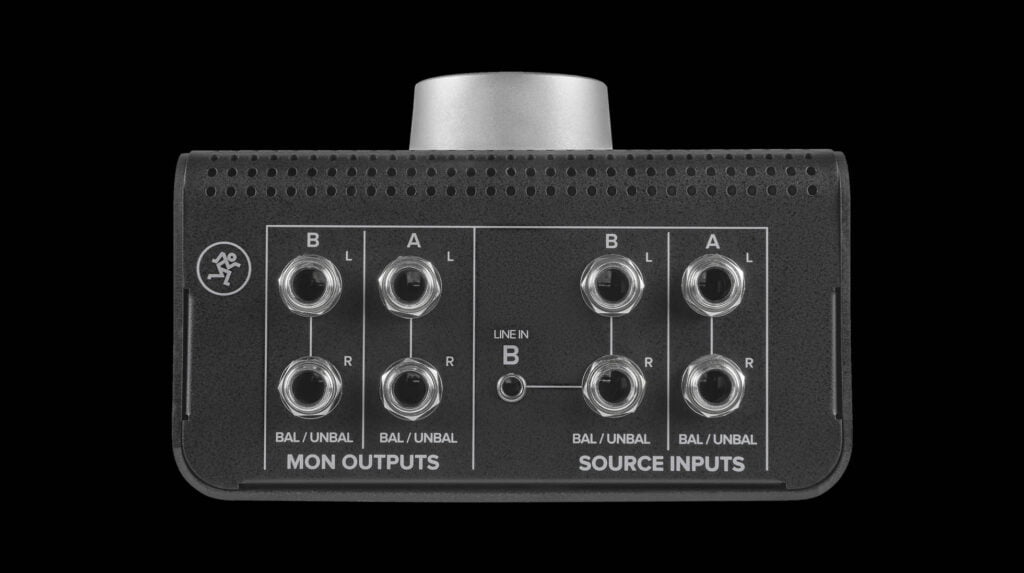 Connect your audio interface(s) to the SOURCE 1/4″ TRS inputs.
Connect two sets of studio monitors to the 1/4″ TRS MON OUTPUTS.
Switch them with the A/B buttons.
EASY!
There's also a LINE In B 1/8″ (3.5mm) stereo input. You can connect things like your smart phone, tablet, mp3 player, or even the output of your integrated computer sound card (usually the Lime Green output) to the Line In B Input.
But, keep in mind, whenever you plug something into the Line In B input, you will BYPASS the two 1/4″ B Source inputs.
The MONO button allows you to check your Stereo mix in Mono, which is something you should do to check for positioning and phase issues.
The MUTE button will mute all output.
The DIM button will reduce the output by 20 dB.
Use this to quickly check your mix between loud and quiet volumes, or when you need to talk to someone and do not want to stop playback.
This device is well worth the money (only $69), and worth considering if you need to quickly switch between interfaces and/or monitors.
Check out the video to see it in action.
VIDEO
If you need even more inputs and outputs, you can always check out the Mackie Big Knob Studio+ which is 4 in/3 out.
Pickup the MACKIE BIG KNOB PASSIVE at Amazon or other retailers.
Affiliate Disclosure: This site is an Amazon affiliate that earns money when people use our links. You get a great deal and we can keep providing content for free.
About Post Author