DaVinci Resolve
VST Plugins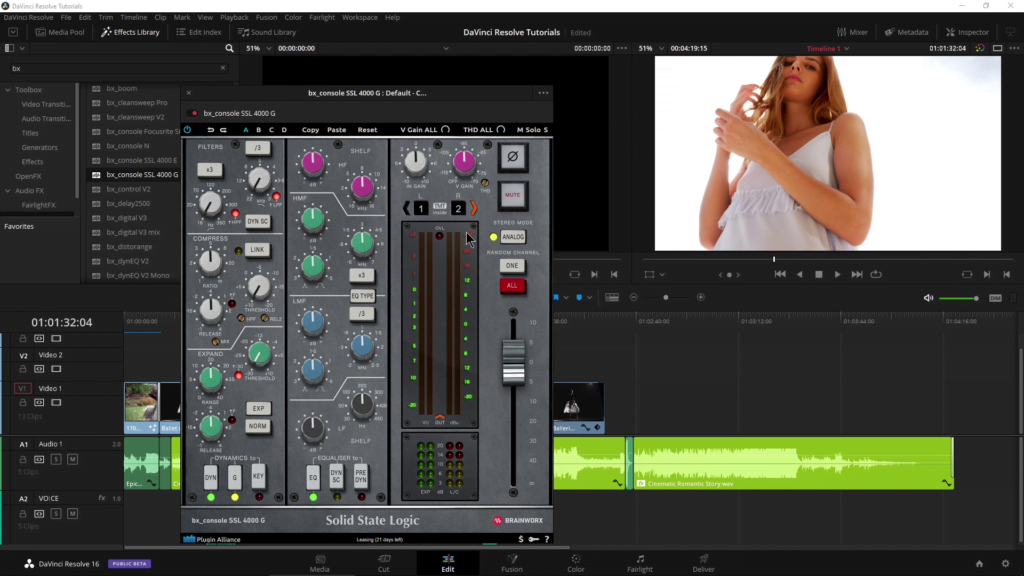 DaVinci Resolve comes with included audio effects, but you can also use all your VST plugins right in DaVinci Resolve.
That means the same audio plugins you use in your DAW can be used in your NLE, which saves a lot of time from round-tripping audio.
All of your VST plugins should work.
Plugin Alliance
Waves
iZotope
…just to name a few.
The first step is to add your VST path(s) to DaVinci Resolve
Go to DaVinci Resolve > Preferences
And add your VST path(s)
You'll then need to restart DaVinci Resolve to use your VST audio effects.
If you don't see your VST's after restarting, check the path and restart again. Then you should be able to access your audio plugins.
In the video we'll go over how to add your VST plugin folder(s) path(s).
And then look at some ways we can use VST plugins in DaVinci Resolve.
You can use VST plugins directly on audio clips if you only want a plugin to effect a certain clip. You also have the option to bounce a new audio clip with the effect written to the new file.
Or, place VST plugins on a track to effect all audio clips on that track.
You can use VST plugins within Fairlight and the Edit page.
About Post Author