FREE PLUGIN ALERT
WAVES ONEKNOB LOUDER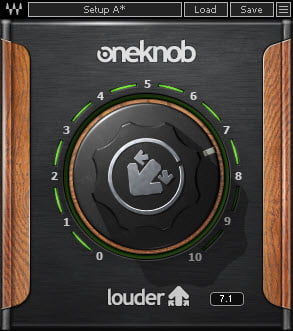 Until October 30, 2020, you can get Waves OneKnob LOUDER for FREE!
That's a $39.99 value – totally free 🔥
OneKnob LOUDER combines peak limiting, low-level compression, and auto make-up gain, all in an easy to use plugin that sounds great.
Use it to bring out a track in a dense mix, pump up your drums, and make your vocals burst from the speakers.
Operation is simple, use the knob to dial in the amount of compression and limiting you want, and that's it.
Watch the video to hear it in action.
VIDEO
Waves OneKnob LOUDER is VST, AU, and AAX.
GET IT FREE HERE (until Oct. 30, 2020)
Save an EXTRA 10% on ALL Waves Plugins and Bundles
About Post Author