FREE PLUGIN ALERT
Eventide QUADRAVOX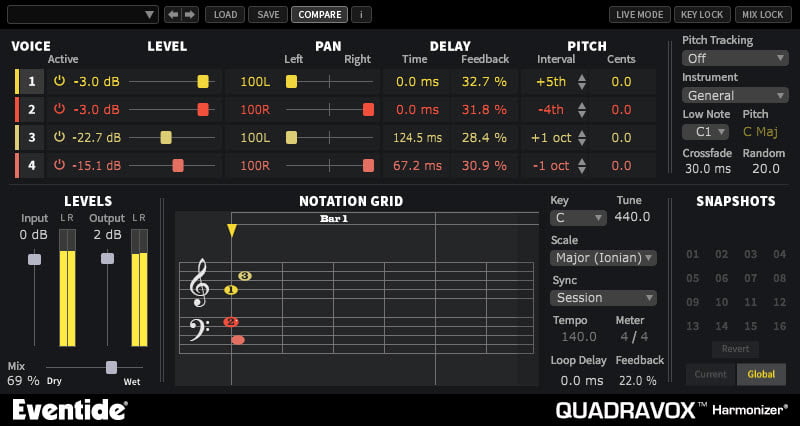 Eventide QUADRAVOX is a pitch shifter and harmonizer with four voices that you can adjust however you want.
Take one voice up an octave, another down an octave, another up a fifth etc…
This plugin works GREAT on vocals to produce high quality harmonies (see video below), but it also works just as well on guitar, synths, bass, drums, piano and anything else.
You can even use this as a sound design tool to completely change what something sounds like, trash it, delay it, transpose it, whatever.
This plugin is only free until October 30, 2019 – so GO GET IT NOW!
Get it for FREE from Audio Plugin Deals (only free until Oct. 30 2019)
About Post Author