Two FREE virtual instruments from Vienna Symphonic Library: BIG BANG ORCHESTRA Free Basics & FUJARA FLUTE.
Celebrating their transition to iLok, Vienna Symphonic Library is giving away some great instruments. Don't worry, you DO NOT need an iLok Key, everyone can use these.
BIG BANG ORCHESTRA Free Basics
BBO FB is a full tutti orchestra (tutti means: played at the same time) loaded with articulations and easy MIDI keyswitches. If you want long sustains, staccato, swells, fast runs, or Marcato, this free orchestral library has them. Easily create your next cinematic trailer with this tutti orchestra (violins, cello, brass, horns, trumpets, woodwinds, double basses).
FUJARA FLUTE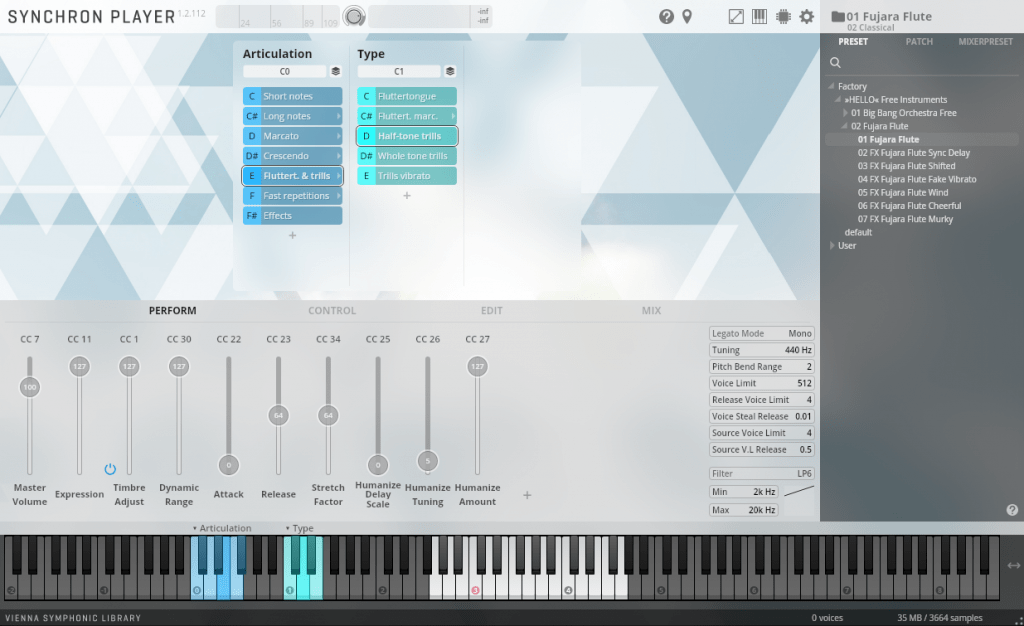 FUJARA FLUTE is an overtone flute from Slovakia. Expertly sampled, with lots of articulations.
Both of these instruments run in the free SYNCHRON PLAYER.
You will need an iLok account to activate these instruments, but you DO NOT need an iLok Key. You can simply activate directly to your computer.
You will download and install these instruments through the Vienna Assistant.
VIDEO
Get these great instruments right now ?
Want to buy some VSL Instruments? Check out BEST SERVICE for some great deals.
About Post Author