iZotope Audiolens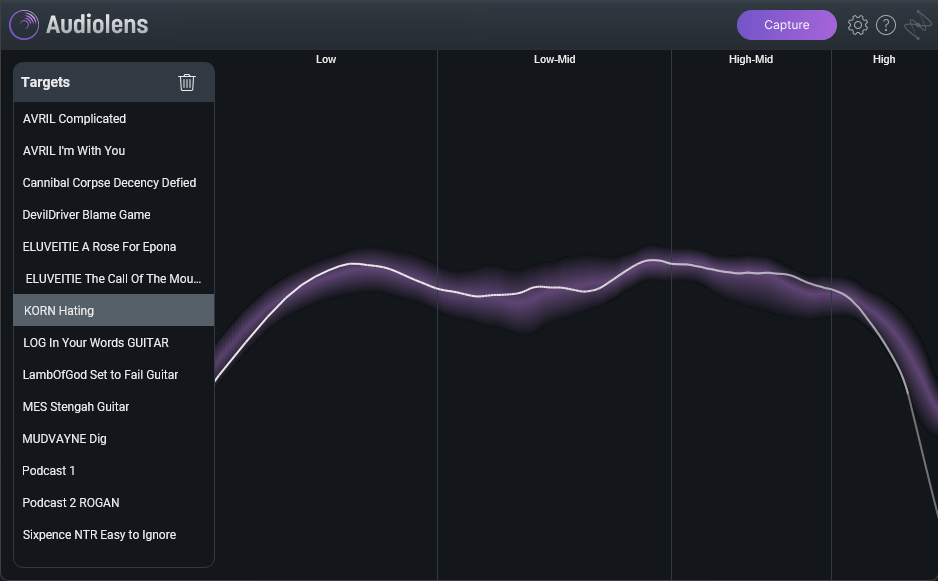 iZotope Audiolens is a reference tool that can analyze audio from any source and show you how to replicate those sounds manually or automatically with Ozone 10 and Neutron 4.
Plus you can get it FOR FREE, if you pick it up by November 22, 2022 ?
Audiolens is NOT a plugin, it is a standalone app that can monitor ANY audio played on your system.
With Audiolens you can analyze a mix or individual instruments from any source; Spotify, Apple Music, Amazon Music, YouTube, your own media player, etc…
*NOTE: No audio is recorded by Audiolens! It's only analyzed.
That means you can quickly create references AND apply them to your music. If a certain song has just the sound you want, simply analyze it, and apply the tone to your mix with Ozone.
If there's a certain guitar tone you like, again, simply capture the tone with Audiolens, and apply it to your track with Neutron.
This is an entirely different way to mix and master. Even if you have no mixing or mastering skills, you can quickly get your audio to sound professional by using Audiolens, Ozone, and Neutron.
Replicate the sound of your favorite song, replicate the perfect piano sound, or the perfect drum sound, etc… There is no limit to what you can use Audiolens with.
Try it on your podcast too!
VIDEO
If you don't have Neutron or Ozone, the best way to get them is with the iZotope Music Production Suite or iZotope Everything Bundle. There is also reduce price upgrades availible if you have other paid iZotope products.
Plugin Boutique – iZotope Music Production Suite
Plugin Boutique – iZotope Everything Bundle
Sweetwater – iZotope Music Production Suite
About Post Author