Mogwai MGATE-MULTI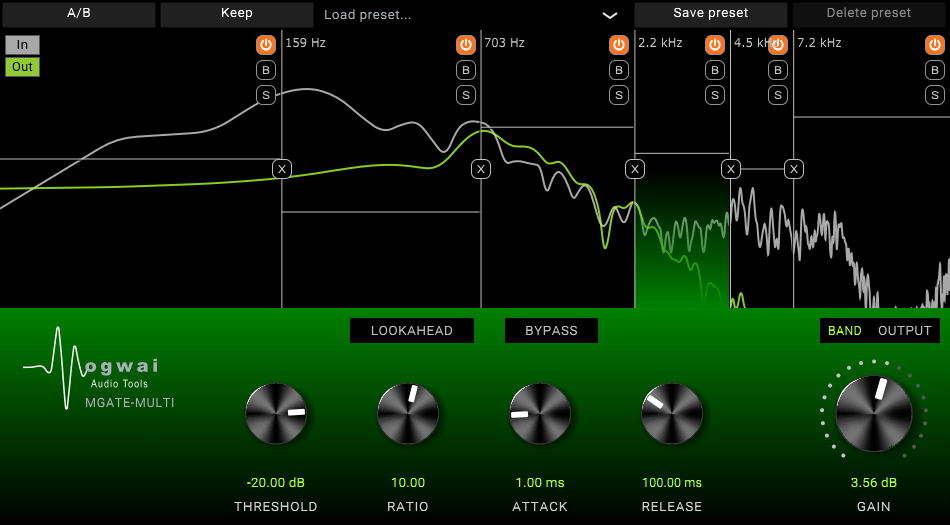 Get this full featured Multiband gate absolutely FREE ?
There are plenty of uses for a multiband gate plugin, one of the big ones is removing bleed from drum tracks, but you could also use it to remove hiss from the top of a guitar track, or rumble in the low-end of a piano, etc…
You can also use this plugin to re-balance your tracks (adjust volume of different bands)
Use up to 6 bands at one time with individual gates for each band, full control of volume for each band, plus a Dry/Wet control and total output control.
VIDEO
Mogwai MGATE-MULTI is VST, AU, AAX compatible.
About Post Author